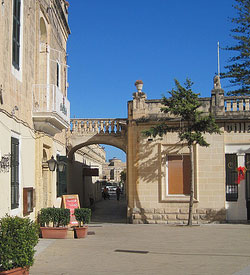 The centre of Malta Island is the village of Attard. It is one of the island's "Three Villages", ancient settlements that are characterized by flower-filled public gardens and the lovely summer homes of Malta's elite. The official residence of the President of Malta, San Anton Palace, is here.

There was a property boom in Attard in the 1980s, and homes and businesses continue to be built near and around the village centre. Stores and restaurants have sprung up along Pitkalija Road and near the parish church. Traditional Maltese houses still occupy the village core, though as you move outwards from the centre you will find newer and more luxurious houses, hotels and apartment blocks.
On weekends, the village square becomes a bustling centre of activity. But despite all the development going on, Attard is still green and lovely. Its orchards and gardens, its echoes of traditional Maltese way of life and its central location make it very attractive to property buyers.
---