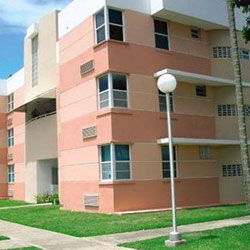 Arroyo is an idyllic little beach town found in the Southern Coastal Valley region of Puerto Rico. Although bordered by the Caribbean Sea, the land on which it stands is very dry, so its economy relies on tourism.

Still, Arroyo has carved its niche in the nation's history. In 1848, the town was the first to have communication lines installed, and by none other than the telegraph inventor himself, Samuel Morse. Considered a town hero, Morse has a monument in the plaza, and residents sing their praises of him in the town's anthem. The main street was named after him. Calle Morse runs through the old district of Arroyo, site of 19th century buildings and residences that have seen much wear and tear from the salty sea air.

Arroyo is most famous for Balneario Punta Guilarte, situated on the west side of Puerto Patillas Bay, and Las Palmas Beach.
The Paseo Las Americas has awesome views of the Caribbean Sea, as does the top of the Punta de Las Figuras Lighthouse.
---