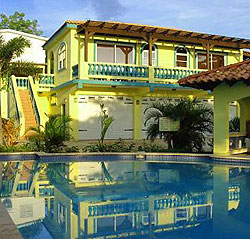 The island country of Puerto Rico is a nation of contrasts and contradictions. In Puerto Rico, a colourful culture and heritage blends with the sophistications of modern life, cradled in the rich beauty and diversity of its natural resources.

To be able to understand the complexities of the country and its culture, we must first delve into its history. Puerto Rico was originally named Borinquen ("Land of the Noble Lord") by the Taino, a group of Arawak Indians who inhabited the island before the Europeans came. Upon Christopher Columbus' arrival in 1493, the island was renamed San Juan Bautista.
In 1508, the Spanish explorer Juan Ponce de León invaded the island and became its first governor. The island's name was changed to Puerto Rico, or "Rich Port". During Spanish rule, which lasted until 1898, trade flourished in Puerto Rico. Unfortunately, the Tainos suffered under the island's new rulers. They were eventually completely wiped out, the victims of slavery, maltreatment and disease.
Thanks to the formidable defenses in the capital, San Juan, the nation repelled numerous invasions by the British and the Dutch, as well as incursions by notorious pirates like Sir Francis Drake and Blackbeard. In the 1860s Puerto Rico, together with Cuba, rose up against Spain, resulting in an unsuccessful ten-year war. In 1898, the U.S invaded Puerto Rico during the Spanish-American War. As part of the Treaty of Paris that ended the war, Spain ceded Puerto Rico along with some of its other colonies to the U.S.
In 1900, Puerto Rico was declared the first unincorporated territory of the U.S. Consequent efforts by nationalists for political autonomy and the provision of fundamental democratic rights to every Puerto Rican, while still maintaining a very close relationship with the U.S. mainland, led to the country's being declared as a U.S. Commonwealth in plebiscites held in 1967 and 1993.
These various nationalities have impacted greatly upon the nation's culture. Although Puerto Rico is largely a Catholic nation, African traditions have also led to the development of a hybrid Afro-Christian faith. The heavy African influence is also evident in the country's art and music. The American drive for modernization is evident in the numerous tourist-oriented development projects and real property that have been built and are currently being constructed on the island. Thanks to strict zoning laws, these developments are being carefully monitored so that they do not infringe upon the exotic natural locales. Even the long-extinct Tainos left their mark; words in common use in English such as iguana, manatee, hurricane and hammock are of Taino origin. Percussion musical instruments like the guiro and the maracas also come from the Taino culture.
Puerto Rico's greatest appeal lies in its rich biodiversity. For a small island, it has a wealth of scenic beaches and rivers, verdant hills and mountains. Its lush rainforests are home to a number of exotic animals and endangered species, one of them being the tiny tree frog coqui—the country's national mascot—which makes a chirping sound similar to a cricket. Puerto Rico's rich soil is conducive to sugarcane planting, and there are a number of sugarcane plantations on the island.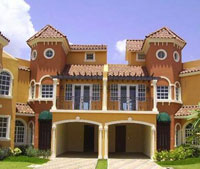 For tourists, the best time to travel to Puerto Rico is from mid-December to late April, although this being the tourist season, prices are higher and there are more crowds. It is best to avoid visiting the island from June to November (and especially September and October), when hurricane risk is at its peak. There are also numerous festivals in Puerto Rico that one should not fail to participate in, but visitors are advised to stock up on essentials because business establishments are closed during these festivities.
Those who are considering buying or renting property in Puerto Rico can find houses, villas or apartments that are within budget. There are numerous properties for rent or sale here, not to mention condominium and housing projects in the works. However, there are a few other issues to consider. At present, there is debate over whether the island should remain a Commonwealth of the U.S. or declare its independence. Sadly, these arguments over political issues have caused even bigger problems such as poverty, unemployment, and crime to be bypassed.
---