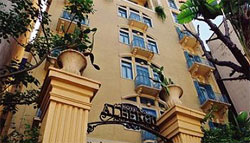 The district of Achrafieh (a prime area) in eastern Beirut is one of the city's oldest quarters. Characterized by narrow winding streets, it is a commercial and residential area with many prestigious office buildings and spacious apartment complexes.

The residential sector is quite old and has some historic buildings. It features Art Deco structures, French colonial villas, and elegant Levantine palaces.

Achrafieh is also considered a prime location for property investment because of the smaller residential neighbourhoods being developed here. Some existing neighbourhoods that have been built in the district include St. Nicolas, where the palatial Sursock House and the 19th century Sursock Museum can be found, and Tabaris, which is noted for prestigious office buildings like Achrafieh Tower, 812 Tabaris, L'Hermitage and Metropolis.
Gemmayze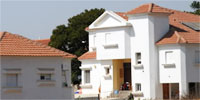 Once an aristocratic neighbourhood, Gemmayze has become more down-to-earth over the years. It is currently being transformed into a bohemian "SoHo by the sea", with the opening of several cafés such as the popular Adam and Food Yard amidst quaint spice shops and dilapidated apartment buildings dating back to the 1950s. Popular nightclubs and bars bring out the partygoers, and residents have had to appeal for quiet from the evening revelers.
---