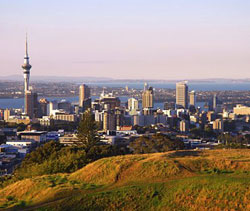 The island nation of New Zealand is famous for many things: its spectacular natural beauty, its indigenous Maori people and their rich culture, its national rugby team, even its sheep-to-human ratio (roughly 13:1). It has become a popular destination for travellers and fantasyfans from all over the world.

Situated just across the Tasman Sea from Australia, New Zealand is composed of two main islands—North Island and South Island—and a number of smaller islands. The country's capital, Wellington, is a beautiful city on the southwestern edge of the North Island.
The North Island is noted for its volcanic fields. Many of the volcanoes are extinct, though the highest one, Mount Ruapehu, is active. Mountains are the main geographic features of the South Island, in particular the Southern Alps–with Mount Cook as its highest peak—which divides the island in half. These, along with smaller islands such as Stewart Island/Rakiura, Waiheke Island, Great Barrier Island and Chatham Islands, boast extensive marine resources.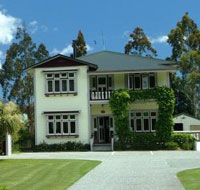 Because of its relative isolation, the island country once sheltered many unique species of plants and animals, which have sadly become extinct due to human habitation and the introduction of new animal species. The most famous of these extinct species are the flightless moa and the Haast's eagle, once the world's largest bird of prey. New Zealand is presently undertaking an ambitious restoration and preservation project which involves the reintroduction of native species into off-shore islands designated as preserve habitats.
It is not only the local flora and fauna that is the focus of this project. New Zealand's indigenous Maori culture has been undergoing a revival, with the intensive promotion of Maori arts and handicrafts, language, music and dance.
Interest in New Zealand grew even more over the last two decades as it was a favourite set location for two popular television shows: Hercules: The Legendary Journeys and Xena: Warrior Princess. But what stamped the country clearly on the map are the Lord of the Rings films and King Kong. All directed by Academy Award winner Peter Jackson, they highlighted New Zealand's breathtaking natural beauty. Film fans from all over the world continue to come to New Zealand to see where their favourite shows and movies had been filmed and to enjoy the country's beauty firsthand.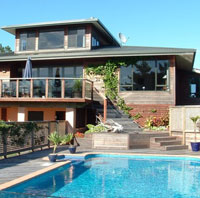 Once a British colony, New Zealand became an independent Commonwealth realm in 1947. Its head of state is the Queen of England, and its strong ties with the British remain.

With so much to offer, it certainly is no wonder that New Zealand has become one of the most desirable places in the world to live in. In 2003, the country's population hit the 4 million mark, thanks to increased immigration.
---