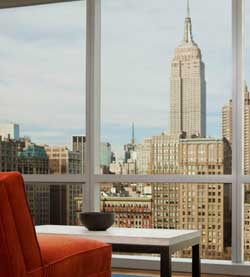 Two of America's prominent personalities have property tales to tell that are a bit indicative of the current market situation in the country.
In New York, especially in upscale Manhattan, property owners and sellers can still command a good price and profits can still be made even during these distressful times.
A relatively good sell was made by Warren Buffet's son, Peter, who earned some $150,000 more from selling his luxurious place at the One Madison Park for $4.25 million, the New York Post and curbed.com reported.
Peter, who opted to become a professional musician, has that business savvy flair that his father possessed for making money out of his former abode, which he originally bought for $3.56 million.
Buffett's son also rises for this move because when One Madison Park's current developer, the Related Companies, resumes selling vacant spaces later this year, he may not have the bargaining tool for a better price.
One Madison Park had been involved in a turbulent debt restructuring that had only been resolved early this year.
Oprah's Choice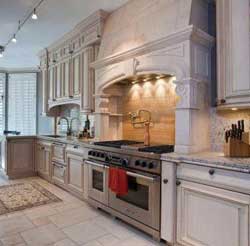 Selling at a loss, on the other hand, is America's talk show queen Oprah Winfrey, who had listed her Chicago co-op for $2.8 million, but originally acquired for $5.6 million.
Curbed.com and Chicago Tribune reports said the talk show queen, who is now in rough times marketing programmes for her network had bitten the bullet for this property, which she rents out for $15,000 a month.
Oprah's property for auction is a co-op within a mansion built in 1913 with a magnificent view of the East Lake Shore Drive. The co-op boasts of its Beaux Arts design popularised by Benjamin Marshall, with 2 foyers (one inner, one grand), 10-foot ceilings, a solarium, a wine room, and a butler's pantry.
Since Oprah took over as CEO of her network early this year, she has been dividing her time shuttling between Chicago and L.A.