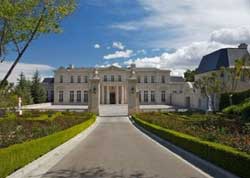 A telecoms executive and a former CIO and president of Yahoo.com have placed their properties in the U.S. on the auction block.
Casa Casuarina. On the top of the list is the former mansion of the late Gianni Versace transformed into a luxury hotel being sold for $125M, reports from curbed.com said.
Mr. Versace's former home bought by telecom entrepreneur Peter Loftin in year 2000 for $20 million has transformed it to a hotel but still replete with the fashion designer's refurbishments including that of a swimming pool lined with a 24-karat gold and mosaic tiles.
Vineyard Knolls. Another interesting property up for grabs is the so-called Vineyard Knolls belonging to former Yahoo executive Jeff Mallet, which has a 9-hole golf course within its premises.
Sitting on a 25-acre property now selling for $17.5 million, the property also has its own clubhouse overlooking the 9th green, a swimming pool, a tennis court, a croquet lawn, two lakes, and a four-bedroom residence.
Boxer Sugar Ray Leonard's California Vacation Home.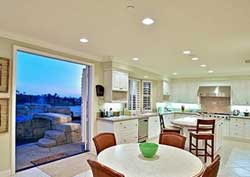 Sugar Ray Leonard has put his Monarch Beach, C.A. home on the auction block and priced at $2.175 million.
According to real estate specialist Aaron J. Rosen, the champion boxer's home is located at the prestigious gated community of Luxury Ritz Pointe.
The home's main feature is that of a unique built-in spa that can only be reached by swimming through a cascading waterfall. The four-bedroom residence also has large gourmet kitchen, a 2-car garage and a backyard.