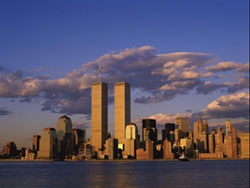 To further entice foreign investors in the United States, a bill has been proposed in the Senate allowing foreign buyers a visa valid for three years with a purchase of a property.
Nonetheless the proponents of the bill will only allow the three-year visa working for a foreigner, if the initial investment is worth at least $500,000 in initial investments for a property and stay in the property for 180 days.
Reports said Senators Mike Lee (R-Utah) and Senator Charles E. Schumer (D-N.Y.) co-authored bill, which could further enhance investments in U.S. real estate.
The said piece of legislation had been inspired by the outpour of interest on New York's Manhattan real estate by affluent foreign buyers from Europe and China.
A top New York residential broker, Dolly Lenz, said in a CNBC interview that the New York real estate had become the "fright capital" with European investors coming in.
Ms Lenz pointed out that the wave of political changes in Europe specifically the tax rate changes had made them uneasy on their investments.
A related report by ibtimes.com indicated that the election of France's Socialist Party candidate François Hollande may impose a 75% tax rate on those earning more than 1 million euros ($1.24 million) per year including capital gains. This is seen as a potential root of discord with other Euro zone leaders including Germany's Angela Merkel.
Ms Lenz notes that aside from a stable investment environment in the U.S., the low interest rates regime and the U.S. dollar's recent appreciation against the Euro added to the attraction of U.S. properties.
In New York, rental prices had been on the uptrend in spite the financial crises hankering the economy.
NYC's booming rental prices
Gary L. Malin, the president of Citi Habitats, a rental brokerage firm said in a recent report that the average rent in Manhattan is now at its highest, $3,418 a month, surpassing the real estate highs of 2007.
The New York Times said in a report that it seems the rental rates in the city had "divorced from the real economic picture", prompting the workers belonging to the Gen-Y to share flats and apartments for rental convenience.