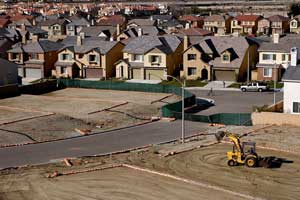 Pending sales of property in the United States had yielded positive results in May, now almost within the level of sales made two years ago, the National Association of Realtors (NAR) in the country said in its latest report published on its website.
The Pending Home Sales Index collected by the U.S. NAR based on contract signings had shown monthly and annual gains in every region.
The Pending Home Sales Index (PHSI) rose 5.9% to 101.1 in May from 95.5 in April.  Year-on-year the index yielded a 13.3% growth compared to May 2011 at 89.2.
Nonetheless, it must be pointed out that the data only reflects contracts and not the closings, but according to the organisation's website realtor.org, the contract closings usually transpire two-months after the preliminary signing.
To interpret the data, NAR's chief economist Lawrence Yun explains that it would be best to take the long term comparisons and are more indicative of the trend.
"The housing market is clearly superior this year compared with the past four years.  The latest increase in home contract signings marks 13 consecutive months of year-over-year gains. Actual closings for existing-home sales have been notably higher since the beginning of the year and we're on track to see a 9 to 10% improvement in total sales for 2012," notes Mr. Yun.
The PHSI in the Northeast increased 4.8% to 82.9 in May and is 19.8% above May 2011.  In the Midwest the index rose 6.3% to 98.9 in May and is 22.1% higher than a year ago.  Pending home sales in the South increased 1.1% to an index of 106.9 in May and are 11.9% above May 2011.  In the West the index jumped 14.5% in May to 108.7 and is 4.8% stronger than a year ago.
Low inventory could hold back some contract activity, which could be partly as a result of underwater homeowners unwilling to list their homes, lacking in additional cash to complete the transaction.
"If credit conditions returned to normal and if we had more inventories especially in the lower price ranges, more people would become successful buyers.  In an environment of historically favourable housing affordability conditions, it's frustrating to see some consumers thwarted in the process," Mr. Yun adds.
NAR estimates 85% of homeowners have positive equity, with 15% in an underwater situation.