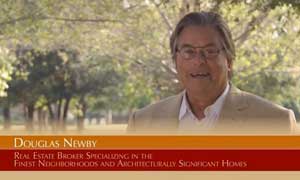 A mansion and an estate in Dallas, Texas tries to sell at a staggering price of $135 million, a mighty price yet to be reached since the property housing bubble burst in 2009.
Confidence is running high in 2013 and the listing agent tries to prove that the odds will be in their favour and sell at a nine-figure price tag.
Listing agent Douglas Newby showed in a video that expanse of the Crespi-Hicks estate estimated at 25 acres of countryside living worthy of the Hollywood melodrama remake of the Ewings's "Dallas".
Curbed.com describes the home as opulent as it was built for an Italian Count Pio Crespi back in 1939. It boasts of an Art deco bar and kitchen laid with original Dutch manganese tiles said to be a century-old.
Aside from the 5-storey mansion, which sits on a 29,000-square metre land, the Crespi-Hicks estate has two separate guesthouses and a pool.
The Crespi-Hicks listing tries to defy the odds as similar listings in the previous years that sold on severe price cuts to get off the stale market.
Yahoo.com's real estate blog "Spaces" cites the late Gianni Versace's villa in Miami, which was originally priced at $125 million, but sold off at $100 million.
A price tag plunge was also taken by the administrators of the late Hollywood producer Aaron Spelling, who originally wanted a $150 million for his mansion in Beverly Hills, but sold it for $80 million to Formula One heiress Petra Ecclestone.