The tight inventory supply in the United States has constrained the pending home sales index declining by 4.3% in December from November, according to the latest data from the National Association of Realtors (NAR).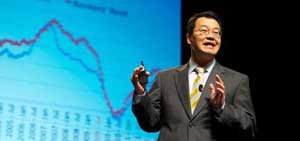 NAR's chief economist Mr. Lawrence Yun said in an emailed statement that though buyers' interest remains solid, the supply limitation holds back the December contract signings.
Mr. Yun said the slight decline has surprised analysts, who were quite bullish of pending home sales during the end of the month.
Year-on-year NAR's figures showed that there is still a 6.9% growth—the 20th consecutive month that sales went up. Said sales growth is from conventional home sales and excludes the sales of distressed properties.
NAR's Mr. Yun believed that the 2012 significant rise in existing home sales will closely be matched this year.
Construction moves up
Trulia.com's chief economist Jed Kolko says in his blog published on Forbes.com that the housing inventory has hit bottom and is now on the rise as construction has picked up the pace in the last quarter of 2012.
Mr. Kolko points out that based on the government data, December construction moved up to a 54-month high with over-all starts in 2012 growing 28% compared to 2011.
While construction momentum paced up in some selected areas in California, Carolinas and in
Texas states, a slower pace is still evident in Riverside Bernardino, Miami and Chicago and foreclosures are still expected.
In terms of the foreclosure and delinquency rates barometer, December figures hold steady at 10.61%.
Trulia.com is one of the leading residential listing and research companies in the U.S.