House prices in Kiev were almost steady during the year to Q2 2020
Secondary market apartment prices in Kiev were almost steady (inflation-adjusted) during the year to Q2 2020 with an average price of US$ 1,035 per square metre (sq. m.). In fact it was the first time that house prices did not fall in almost 7 years.
In a quarterly basis, real house prices increased 0.98% q-o-q in Q2 2020, its second best q-o-q showing since Q1 2013 after registering a quarterly growth of 1.25% in the previous quarter.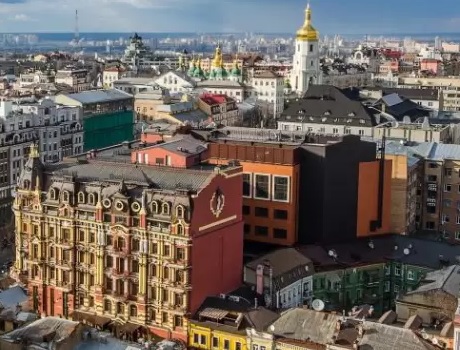 House prices have been falling in the past six years, particularly in 2014 because of hryvnia devaluation due to the Russian war. Currently, house prices are 76% (inflation-adjusted) below their Q3 2008 peak of US$3,627 per sq. m, according to S&V Development.
Rents, rental yields: yields are high in Kiev at 9.09%
Kiev apartment costs are around €2,807 per sq. m.
Ukraine: typical city centre apartment buying price, monthly rent (120 sq. m)
Buying price
Rate per month
Yield
Kiev
$336,805
$2,550
9.09%
Recent news. Ukraine's economy shrank by a huge 11.4% in Q2 2020 from a year earlier, following a decline of 1.3% in the previous quarter, mainly due to the fallout from the coronavirus outbreak. It was the steepest contraction since Q2 2015. In a seasonally adjusted quarterly basis, GDP slumped 9.9%, the biggest drop since records began in 2010. National Bank of Ukraine expects the economy to shrink by 6% this year but the government maintains its more optimistic projection of a 4.8% fall.