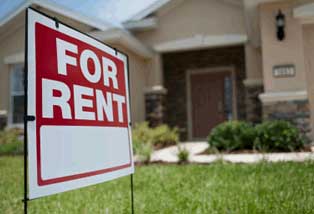 In a recent student using Hometrack analysis of average rental prices found that the houses prices have escalated beyond 35% of income in certain areas. It is the drastic housing shortage of rental properties which has caused this situation. Resolution Foundation suggested that councils need to assign land for rental developments only and for areas like Chelsea and Kensington where salaries house prices represent a whopping 130% of income.

Shortages of housing bump up rental income which can be good for property investors. The Help to buy scheme is making it easier for people to obtain mortgages; first time buyers and existing home owners can purchase a property with only 5% deposit with the government providing an interest free deposit up to 20% of the purchase price (which has to be repaid within 5 years).

The Help to Buy Scheme has come under criticism because it is seen an incentive which falsely inflates prices. The scheme is only available on new build properties. The developers of the new build properties increase prices because they know that the government is providing assistance which is unavailable on existing properties.
The average property in London of £375,000 has an associated deposit which is out of the reach of most buyers. Using the scheme is most certainly almost the only way for first time buyers to get on the ladder.    
If it is easier to obtain a mortgage and interest rates are fairly low then more people will be buying which will hopefully be the boost for the economy that the government desires.

The home builders certainly are the favour of FTSE 500 at the moment. The FTSE has dropped over the past couple of months and many are expecting further falls. Fortunately, homebuilders like Persimmon, Taylor Wimpey, Galliford Try and Redrow have all updated the City with positive news on results and have seen a lift in their share prices.

There have been nearly 7,000 Help to Buy reservations in just over three months according to the housing minister Mark Prisk.

The prices of London property have increased by 6% over the past year. Central London and West London areas of Knightsbridge, Kensington and Chelsea have been the experienced the highest increases as wealthy Russian, Middle Eastern and Chinese continue to purchase property at ever increasing prices.

London is still seen as a safe haven for capital; with the price of gold falling and some concern about holding cash as currencies devalue.  Investors are seeking a solid investment and London is a relatively safe place to live, has good International schools and low tax rates for non-domiciles.
Major infrastructure changes like the Crossrail train route are good indicators of future capital
growth. Ealing should benefit from the scheme and see prices steadily rise toward the completion in 2015. Battersea and Nine Elms have been popular areas for investment as major investment in the redevelopment of the Battersea Power Station.

One Touch Property Director Arran Kerkvliet says; 'When sourcing property, one should also look out for areas (such as Hackney and Kilburn) that are on the fringes of the highly sought after areas (like Islington and Bloomsbury). As the areas supply of housing cannot meet the growing demand, the neighbouring areas see uplift in pricing as well to do people sacrifice on their first choose location and refurbish properties in nearby locations resulting in a general area improvement and capital growth'.