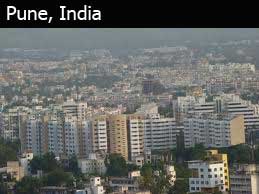 Donald Trump continues his foray of spreading his luxury properties in developing countries in spite stumbling into some regulatory troubles in India.
This time the luxurious Trump Towers is targeted to rise at Pune, a city at the outskirts of Mumbai, India by 2015, according to the Trump Organisation.
After failing to make a project tie-up work with India developer, Rohan Lifescapes, the Trump Organisation hopes that this time around a co-branding project will work with Panchsil Realty.
The Trump Organisation has signed a real estate deal with the Panchshil Realty to equip the latter with the architectural, technical and even marketing support in building the towers.
The target is to build 22 luxury residential flats that are esteemed to have a selling price of approximately no less than $2 million each.
Related reports by the indiatimes.com indicated that Bollywood actor, John Abraham will design the fitness gym and swimming pool of the luxury residential towers.
Panchshil Realty director Sagar Chordia clarifies that they will just be using the Trump brand and would even share in some revenues, but Mr. Trump will not shell out an investment for the project.
Mr. Chordia notes that the estimated cost of $50 million will be shouldered by the Indian firm.