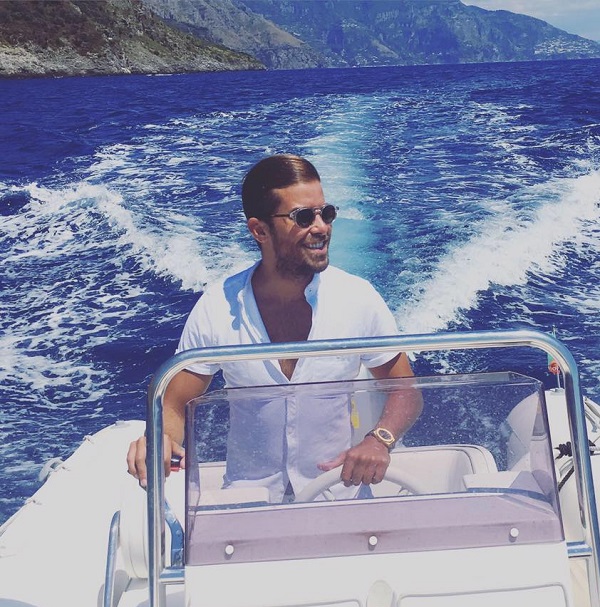 Luis D. Ortiz - a multi-millionaire property mogul who shot to fame with reality TV show Million Dollar Listing New York – doesn't own a home. He is a lifelong renter. It gives him the "ability to make a decision at short notice and act upon it".
In a rags-to-riches story, he ran away from home in Puerto Rico when he was 16 and landed in Florida. Moving to New York, he became a celebrity real estate agent. On the list of his clients were many celebrities including Hollywood star Leonardo DiCaprio and TV producer Marc Anthony.
He became a household name in America and the world over after he became the host for Million Dollar Listing New York. He made millions of dollars by selling the priciest homes to investors in real estate, but he never owned a home himself, he claims.
The 30-year old TV star suddenly left the show when its popularity was at its peak, and now travels the world.
"I have personally always rented…I believe that sometimes owning things means that things end up owning you," he was quoted as saying by News.com.au. "I'm not saying renting is right or wrong — but it's the way it worked for me". Yet his business involved selling: "I had a lot of investment properties that I renovated and sold for profit."
Luis apparently learnt the challenges that come with homeownership by observing his own clients.
He says that many of his clients ended up with a place that they couldn't sell when they wanted to.
"If a place became un-saleable for them, it became a big obstacle and a huge barrier because of an idea or a fantasy they had…And because they couldn't get rid of that apartment, they ended up selling it at a loss or missing an opportunity. Their dream was either lost, or squashed."
"For me, personally, renting is freedom…If I rent I can easily decide I want to move to Paris tomorrow."
Luis moved to Paris after leaving the show. He now lives a quiet life and travels around. He plans to return to Los Angeles in the next few months to produce his own reality show and star in it.