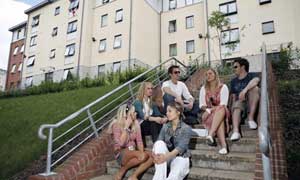 There has been a tremendous amount of interest in U.K student property investment over the past 18 months. Is there a solid grounding behind the hype and what are the potential pitfalls to watch out for?
The positive market fundamentals of the student property market as quoted by Knight Frank point out that student property investment was the best performing property investment in 2012 and that rental income is increasing by 5% per annum.
These are, however, macro fundamentals that are covering the whole sector; a lot of developers could be jumping on the band wagon and launching promising new developments but will they actually deliver when we scratch below the surface?
How can a property investor make a good investment? What are the items one could look out for to safeguard ones investment?
Supply and Demand
Investors are drawn to the big University Cities, like Liverpool, with a student population of 55,000 one would automatically expect demand to be good. Surprisingly, there are supply side issues that one may easily overlook.
Liverpool Town council have been unrelentingly passing planning permission for student accommodation. The Liverpool Echo newspaper states that over 5000 student new student beds have been approved for development over the past year.
Although demand is high, the flood of new student properties coming onto the market could have a dampening effect on rental yield as landlords have to decrease their rent in order to obtain tenants.
Changes in legislation present opportunities. 'The Article Four ruling which has been adopted by Nottingham, Leicester and Southampton town council is particularly interesting to investors' says Arran Kerkvliet (MD) of One Touch Property Investment.
The Article Four direction effectively limits supply by restricting the provision of planning permission for student accommodation. In a bid to maintain the number of family homes, local councils have made it a requirement that planning permission to be obtained from conversion of a single family home to a residence to be used for more than three unrelated occupants.
Where supply of new student accommodation is being restricted, there is increased likeliness of your student property being rented and solid rental income for the future.
In some smaller towns like Chester and Canterbury, planning permission is very limited because of the shortage of available land within the centre of these historic cathedral and market towns. Purpose built student property village in Canterbury will meet the future requirements of the growing demand. The current university accommodation in Canterbury only provides for 22% of the students population.
Location
The old adage, location, location, location can never be ignored when it comes to property. The convenience of location is one of the most important factors for students because the cost of an additional bus fare and an extra 20 minute lie in are high on the student list of priorities.
Management Company
'Students are highly sophisticated consumers and they are particularly aware of branding in other areas of their life.
Branding for accommodation could serve to give a higher level of customer penetration.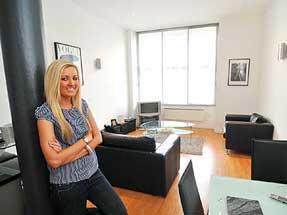 Just like hotels, branding would also give instant recognition which would create product differentiation around varying price points, which we believe would only enhance the chances of achieving full occupancy with greater lettings velocity.
Having an established nationwide student property provider like CRM students or Derwent Student Homes is most certainly a benefit. A number of developers have set up their own student management companies with no experience of the student lettings market.
The student lettings market is highly competitive. There is a very short period of three months between July and September where students typically decide on which residence will be their home for the next year. It is therefore crucial that your lettings management team is ahead of the game, if not, the results could be quite catastrophic, meaning that you would have an extended vacancy period.
Rental Guarantee
A lot of student property investors have found comfort in an extended rental guarantee period. The typical rental guarantee offered on the first student accommodation investments was just one year.
By now student property investments have rental guarantee periods that extend to as long as five years.
The peace of mind that comes from having a guarantee of a net income between 8% and 10% is often offset by the fact that if the developer will keep rental income increases during the next five years.
The full maintenance and lettings costs have been included in the Net rental income figure; which makes the developer liable for any repairs and upkeep of communal areas. The buyer would only have to cover the replacement cost of furniture within the studio.
How safe is my money?
The majority of student accommodation investments are for purchases of off plan property purchases. Up to 50% of the property price is required as an exchange deposit; some of the developers have full access to these funds after exchange of contracts takes place. This leaves some element of development risk upon the buyer.
"We have sourced student property developments where your deposits are protected because funds are only released to builders for the actual works they have completed," One Touch Property Investment director Arran Kerkvliet says.
On the whole the student property market remains buoyant. The rental income returns outperform the majority of residential investments. With the right help you can navigate through the obstacles and reap excellent rewards with a fairly low level of investment.