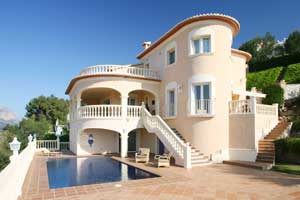 There's no mystery about the problems the Spanish property market is facing these days.
Making the country's economy fall into a downward spiral, the so-called property bubble has been a fearful presence on the frail back of the endangered Iberian economy. 
This is a sad and familiar state of affairs for those who had invested on Spanish apartments before the bubble started bursting in 2008.
But a few years after and with prices still decreasing, potential investors can start looking at this market in a slightly different way.
A recent report from the Spanish Ministry of Development suggested that the number of houses sold to foreign buyers grew by a comprehensive 18% in Q3 2012.
From coastal towns such as Alicante and Malaga, where most of the purchases were concentrated, to the metropolis of Madrid and Barcelona, Spain remains one of the most attractive countries for foreign investment despite the troubled economic climate.
Whilst this steep rise in demand is likely to make it harder to find the property, the evolution of the market means waiting a bit longer could result in even better deals comes Q1 2014: some analysts have hinted that it's around that time that prices will pick up again and the prices bubble will end its free-fall. 
Meanwhile, research from the Economist conducted as recently as January this year suggested that Spanish property prices are still likely to drop by 20% before the end of such spell.
As a consequence, investments coming at this stage are likely to be long-term ones: It is easy to see how foreign buyers rely on the great quality of life in Spain, something which makes the country no longer just a place for investment or even speculation, but mostly and more importantly, a place for living.
Helping the programmes of those who want to live under the Spanish sun, the country's government recently launched a plan to award Spanish residency to foreigners who bought hoses worth more than €160,000, a move which is expected to attract many Chinese and Russian buyers in particular.
Compared to the €400,000 and €500,000 required to obtain Irish and Portuguese residence respectively, this plan is likely to give foreign residents yet another reason to forget the bubble and enjoy the red hot Spanish sun.