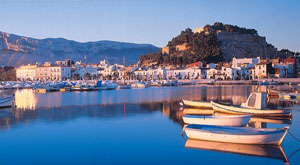 With €500,000 for a property, a foreigner can now be a resident of Spain and can even get a Schengen-area access. Thanks to the new Golden Visa legislation approved by the Spanish Congress recently.
After the legislation's passage in the Spanish Congress and Senate and publication in the official gazette the BOE (Boletin Oficial del Estado) these past few days, Spain wants to prove that it is better late than never.
Spain joins neighbouring European countries Portugal, Cyprus, Malta and Greece, which had earlier approved similar laws, but with lower price ceilings for properties to be acquired to gain a residency visa.
In exchange for a visa in Cyprus, the property must be at €300,000, in Greece it must be at €250,000. Spain's property threshold is similar as that of Portugal, but it was quite expensive than what was earlier proposed at €160,000.
Property agents are hoping to entice more buyers from Russia and China, who comprise two of the largest buyers of property in Spain since the global recession hit property markets world-wide.
Land prices
Land values in Spain have varied in the past 12 months, according to the latest data from the Ministry of Development. On average urban land values declined by 17.4% in the second quarter at €161.5per square metre compared to that of 2012.
In more densely populated municipalities with no less than 50,000 residents, land prices have risen by 10.6%. In Barcelona, land prices rose to €714.9 per square metre; Ciudad Real recorded €571.8 per square metre; and a square metre is priced at €426 in Zaragoza, Diario Sur said in a report.
A similar trend occurred in Spain's smallest towns where land prices went up by 21.3% Kyero.com reports citing data from the government agency.
On the other hand, a decline of 17.2%has been noted in towns with less than 5,000 and 10,000 inhabitants.