House prices up 3.74% y-o-y in Q2 2019
House prices in Slovakia rose by a modest 3.74% during the year to Q2 2019, from y-o-y rises of 5.04% in Q1 2019, 5.36% in Q4 2018, 1.37% in Q3 2018, 2.24% in Q2 2018 and 2.82% in Q1 2018. During the latest quarter, residential property prices were up slightly by 0.15% from the previous quarter.
Demand remains strong.
Property demand continues to rise both from local homebuyers and foreign investors, according to local property experts.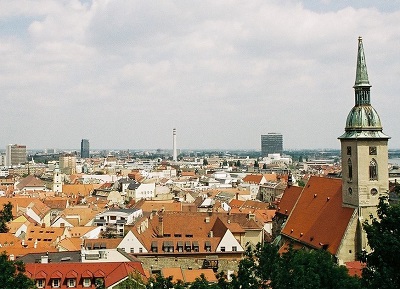 In Q2 2019, the total outstanding amount of housing loans rose by 9.9% to €29.5 billion (US$32.73 billion) from a year earlier, according to the European Central Bank. Despite this, Slovakia still has one of the lowest mortgage-debt-to-GDP ratios in the EU, at about 31% of GDP in 2018, far lower than EU 28's average ratio of about 50%.
Rents, rental yields; moderate yields at 4.53%
Bratislava apartment costs are low at around €2,911 per sq. m.
Slovak Rep: typical city centre apartment buying price, monthly rent (120 sq. m)
Buying price
Rate per month
Yield
Bratislava
€ 349,320
€ 1,320
4.53%
Recent news: In Q2 2019, the Slovak Republic's economic growth eased to 1.9%, following an expansion of 3.7% in the previous quarter, according to the Statistical Office of the Slovak Republic. Despite this, the economy is still projected to expand by 3.8% this year, after annual growth of 4.1% in 2018 and 3.2% in 2017, according to the European Commission.