House prices up 10.1% y-o-y in Q3 2020
House prices in Slovakia rose strongly by 10.1% in Q3 2020 from a year earlier, an improvement from the previous year's 6.67% growth and its biggest y-o-y increase since Q3 2008. On a quarterly basis, real house prices increased 3.47% during the latest quarter.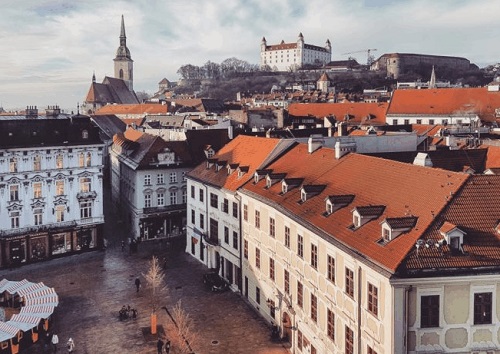 Demand remains strong.
Despite the pandemic, property demand, both from local and from foreign investors, remains fundamentally strong.
In September 2020, the total outstanding amount of housing loans rose by 9.1% to almost €33 billion (US$ 39.2 billion) from a year earlier, following a growth of 9.7% in 2019, according to the European Central Bank (ECB). Despite this, Slovakia still has one of the lowest mortgage-debt-to-GDP ratios in the EU, at about 32.7% of GDP in 2019, far lower than EU 28's ratio of about 50%.
Rents, rental yields; moderate yields at 4.53%
Bratislava apartment costs are low at around €2,911 per sq. m.
Slovak Rep: typical city centre apartment buying price, monthly rent (120 sq. m)
Buying price
Rate per month
Yield
Bratislava
€ 349,320
€ 1,320
4.53%
Recent news: In Q3 2020, the Slovak Republic's economy declined at a softer pace, with GDP falling by a modest 2.4% from a year earlier, following y-o-y contractions of 12.1% in Q2 and 3.6% in Q1, after the easing of pandemic-related restrictions from May allowed economic activity to resume. In fact on a seasonally-adjusted q-o-q basis, the economy grew strongly by 11.7%, in contrast to an 8.3% plunge in Q2 and the highest quarterly growth ever recorded.
Despite the improvement, the economy is projected to shrink by 7.5% this year, following annual expansions of 2.3% in 2019 and 4% in 2018, based on estimates released by the European Commission.