House prices up by 4.82% y-o-y in Q2 2020
Russia's house prices rose by 4.82% during the year to Q2 2020, a better showing from last year's 1.83% increase and its best showing since Q4 2012. During the latest quarter, nationwide house prices fell slightly by 0.2%.
Moscow's prices were down slightly by 0.7% y-o-y in Q2 2020, an improvement from the annual drop of 1.75% a year earlier. In St. Petersburg, house prices continue to rise strongly by 12.69% during the year to Q2 2020, its biggest y-o-y increase since Q1 2009.
Nationwide house prices plunged 29% (inflation-adjusted) from 2011 to 2018. The housing market started to show improvements last year.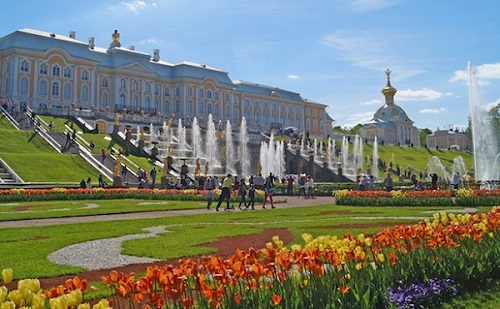 Demand is rising strongly.
Residential investment in Russia totalled RUB 55 billion (US$739 million) in 2019, up by a whopping 70% from RUB 33 billion (US$443 million) worth of deals in 2018, according to the CBRE. In July 2020, total housing loans outstanding rose by 13.6% y-o-y to RUB 7.98 trillion (US$ 107.08 billion), following a growth of 17% during 2019, based on figures from the Central Bank of the Russian Federation.
Residential completions rose by 6% last year from a year earlier, after three years of declines, according to mortgage provider Dom.RF.
Rents, rental yields: yields are poor both in Moscow and St Petersburg, at around 3% to 4%
Moscow apartment costs are high, at around €11,866 per sq. m.
Russia: typical city centre apartment buying price, monthly rent (120 sq. m)
Buying price
Rate per month
Yield
Moscow
$1,423,920
$3,820
3.22%
St. Petersburg
$ 586,320
$2,129
4.36%
Recent news. The Central Bank of Russia (CBR) cut its key interest rate by another 25 basis points to an all-time low of 4.25% in July 2020, its fourth rate cut this year in an attempt to buoyed the slowing economy amidst the coronavirus outbreak. The key rate peaked at 17% in December 2014.
The Russian economy contracted by 8.5% year-on-year in Q2 2020, following a 1.6% growth in the previous quarter, as the country took a severe hit from the COVID-19 pandemic and related lockdowns, as well as a plunge in oil prices. For full year 2020, the Russian economy is projected to shrink by about 4.5% to 5.5%, following expansions of 1.3% in 2019 and 2.5% in 2018, according to the central bank.