House prices were up 9.51%y-o-y in Q1 2020
The average selling price of apartments in Romania soared by 9.51% in Q1 2020 from a year earlier, in stark contrast to a y-o-y decline of 1.08% a year earlier. On a quarterly basis, Romanian real house prices increased 1.06% in Q1 2020.
House price growth averaged 8.7% annually from 2015 to 2017 before slowing to 3.3% in 2018 and 4% in 2019. Romania's strong performance over the past five years is a rebound from previous dramatic falls. House prices plunged by 24.22% in 2009, 22.08% in 2010, 6.99% in 2011, 5.96% in 2012, 10.43% in 2013, and 1.59% in 2014. It was only in 2015 that the housing market began to recover.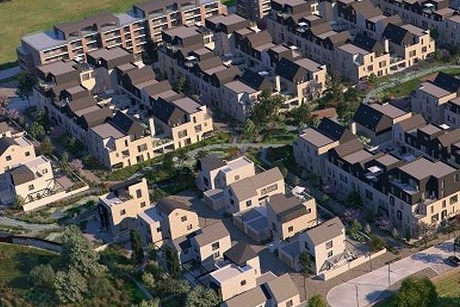 Demand increasing again, construction activity steady
In the first quarter of 2020, the demand for residential dwellings in Romania's six biggest cities rose by 4% y-o-y to about 171,200 units, according to real estate intelligence platform Analize Imobiliare. This is in line with figures released by the National Agency for Cadastre and Real Estate Advertising. Ilfov County registered the biggest growth of 24.2%, followed by Bucharest (23.9%), Iaşi County (19.3%) and Cluj (17.3%).
Yet residential construction was almost steady. During 2019, the total number of residential building permits in Romania fell slightly by 0.4% to 42,541 units from a year earlier, according to the National Institute of Statistics (INS). In contrast, the area of residential building permits issued increased 2.7% y-o-y to 10.97 million sq. m. last year.
Rents, rental yields: good yields at 6.07%
Bucharest apartment costs are low, at around €1,591 per sq. m.
Romania: typical city centre apartment buying price, monthly rent (120 sq. m)
Buying price
Rate per month
Yield
Bucharest
€ 190,920
€ 966
6.07%
Recent news:Romania's economic growth decelerated to 2.4% year-on-year in Q1 2020, compared to a 5% growth in the same quarter last year, according to the National Institute of Statistics (INS). It was the weakest growth since Q2 2014. But the full impact of the COVID-19 lockdown will be reflected in Q2 results. Recently, the European Commission has projected that the Romanian economy will contract by 6% this year, following annual expansions of 4.1% in 2019, 4% in 2018, 7% in 2017, 4.8% in 2016, 3.9% in 2015 and 3.4% in 2014.