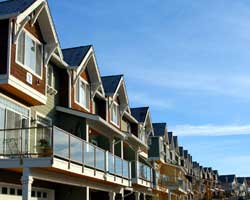 Rental prices in so-called old world cities of London, New York, Tokyo, Sydney and Paris have gone up by 2.8% in the second half of 2011, according to the World Class Cities index released recently by estate agent Savills.
Yolande Barnes, head of Savills residential research, said that the uncertainty impinging global economies and affecting job security have prompted more employees to rent rather than purchase homes in these key cities. Some of the new renters are the ones with foreclosed properties.
In the so-called new world cities of Singapore, Shanghai, Hong Kong, Moscow and Mumbai, rental growth had slowed down during the period of June to December 2011, in spite recording faster economic growths since 2005.
It is now cheaper to rent in Shanghai and Mumbai, than in Paris and London.
Savills research also pointed out in its analyses of the cost of buying and renting in the world's top cities that the average cost of rents had risen 2.3% in the second semester of 2011, surpassing the underlying rise in house prices.
The Global Property Guide (GPG) has gathered and categorised as to which places could produce the best rental yields for investors planning to take advantage of the situation.
Giving credence to the long term perspective of each property investment, Global Property Guide graded these buy-to-let properties not only on the basis of their maximum rate-of-return, but more so on the economic and political situation that would influence their future growth and/or decline.
On top of the GPG list, Where buy-to-let property earns the most, the city of Lima in Peru showed yields at 10.56% and given the five star rating as a viable long term investment.
Read more on www.globalpropertyguide.com.