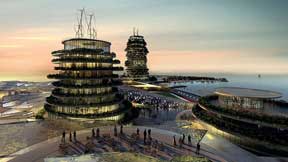 Two-time UEFA champion, Real Madrid had unveiled plans to put up an island-resort in the United Arab Emirates that will have a stadium that could accommodate some 10,000 fans.
With a targeted opening in January 2015, the Real Madrid Island Resort has yet to be named but would initially want to bring forth the love of the game to Asia and the Middle East.
In a presentation at its home stadium, Bernabeu, the Real Madrid team led by president Florentino Perez, disclosed the plans and scale models that commands an investment of no less than $1 billion in the next three years.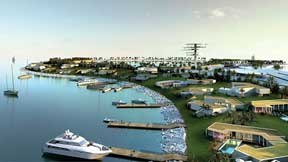 The bold business investment of the team's owners led by president Perez hopes to bring in not just the soccer fans, but draw the tourists from all over the globe and experience the first-class amenities in the island-resort.
To rival the theme park of Paramount Inc. planned in Murcia, Spain, the Real Madrid's island-resort will also include luxury hotels and a residential area, a museum, and a sports arena.
Mr. Perez pointed out that this is the first time that a man-made resort will offer both sports and tourist activities to its visitors. The resort will bore the traditional trademark of Real Madrid, which has been in existence since 1902.