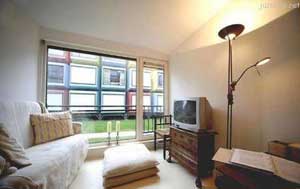 Guide to common terms and business practices you will encounter when renting out your property in Japan.

Monthly Rent
Rental amount charged to the tenant monthly, the Monthly Rent does not include the Maintenance Fee.

Monthly Maintenance Fee (Kanrihi)
It is very common for a monthly maintenance fee to be charged to the tenant on a monthly basis and to form part of the Total Rent.

Total Monthly Rent
Monthly Rent + Monthly Maintenance Fee = Total Monthly Rent

Cleaning Fee
Tenants are often requested to pay a cleaning fee to organize professional cleaning when vacating. Where tenants do not pay, the cleaning fee gets taken out of their security deposit.

Security Deposit (Shikikin)
Landlords will often request a security deposit of 1 – 2 months rent. When a tenant moves out or at the end of the lease, the cost cleaning / repairs will be deducted from this security deposit.

Key Money (Reikin)
Key money a non-refundable up-front payment to the landlord for letting a tenant rent the property. It is usually the equivalent of one or two months rent but can sometimes be negotiated, and in the case of more expensive properties, key money is not usually requested.  In the case of economic downturn, Key Money is often waived by owners.

Free Rent
To incentivise tenants to decide on your property, Free Rent is often offered. Free Rent can be 1 month or 2 months rent.

Additional Incentives
For owners who are finding it difficult to find a tenant, additional incentives equal to 1 - 2 months rent are often recommended to be offered to local agents.
       
Locating Tenant Fee
There is a standard agents commission of one month's rent plus 5% tax. This fee is normally charged to both the owner and the tenant.

Renewal Fee (Koushinryou)
A renewal fee is often charged at the at the end of the contract, usually two years, to renew the contract. This renewal fee is typically equal to 1 months rent and is paid to the landlord.
Landlords are normally charged in turn by their management company for renewing the contract, that charge is generally equal to 1 month fee.

Pets
It is often difficult for a tenant with a pet to find a place to rent since landlords often do not want to take a risk of damage or noise from tenants with pets. In the events that landlords allow tenants to keep pets, it is often a requirement for tenants to pay an additional month Deposit.

Guarantor
A guarantor is a person who is responsible for paying the rent in case the tenant defaults or does not pay rent on time.
A Guarantor is always requested to guarantee the rent. The guarantor is normally a family member of the tenant or the employer of the tenant.

Guarantee Company
For tenants who cannot find a guarantor, there are companies who serve as guarantor for a fee. The fee is normally equal to 50% of 1 month rent, but it depends on the guarantee company. Depending on the tenant profile, it may be necessary at times to request for the use of a guarantee company.