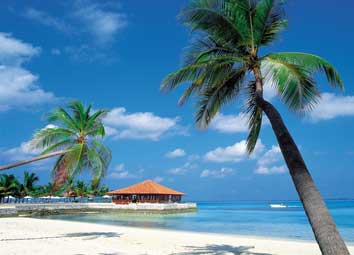 The exquisite Caribbean island of Grenada is set to become the latest territory to offer residency through the revival of a Citizenship by Investment programme.
Already successfully adopted by nearby islands St Kitts and Dominica, this strategy will undoubtedly vastly increase popularity and levels of interest in the island offering property investors rights of citizenship along with the associated visa free travel benefits.
"We have long been believers in the Grenada market which has performed well over recent years and continues to outpace its Caribbean rivals. However, the government recently announced a policy that is expected to drive unprecedented levels of growth - Citizenship by Investment," says Ray Withers, CEO of multi award-winning international investment agency, Property Frontiers.
Due for approval this summer, the Citizenship by Investment programme will almost certainly boost property prices as investors from all over the world rush to snap up the limited supply of housing on the island.
The world's wealthiest are coming to Grenada so we are urging our clients to get there before them and reap the rewards!"
Predicted to be the fastest growing Caribbean market between 2011 & 2021 (WTTC), Grenada is located in the most southern point of the Grenadine Islands, only 12 degrees above the equator.
The island boasts secluded coves and hidden beaches, world-class diving and snorkelling in around the colourful reefs, hiking trails through the Etang National Park and untouched neighbouring islands.
The capital St. George's boasts one of the best seafronts in the Caribbean as well as bustling spice markets, a historic fort, colourful houses, ancient stone buildings and the Carenage natural harbour.
Investors are eagerly snapping up investment opportunities on 'The Spice Island' due to the high hotel occupancy rates, spectacular scenery, and the fact that property investment in Grenada has excelled through the recession - inching up the league table of hot investment destinations by outdoing its Caribbean rivals.
One property development poised to benefit dramatically from this new Citizenship by Investment scheme is the 5 star Bacolet Bay Beach Resort & Spa, located on a secluded 300m long stretch of sandy beach yet only 15 minutes from Grenada's international airport.
Currently under construction and occupying a prime location at one of the highest points of the resort, the spacious Cinnamon Suites boast direct Caribbean Sea views and a world-class designed interior.