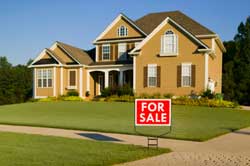 Skidding home prices in the United States have also drawn foreign investors looking for more bargains and taking advantage of the favourable exchange rate.
 Property industry professionals surveyed recently by Urban Land Institute (ULI) and PricewaterhouseCoopers (PwC) showed their preference for the U.S. property markets.
The ULI and PwC surveyed and interviewed 360 internationally renowned real estate professionals, including investors, developers, property company representatives, lenders, brokers and consultants from across the globe.
The ULI and PwC final report said factoring the gloomy scenario in Europe and the inscrutable Asian markets, the United States presents the best spot for offshore capital amidst some anaemic prospects.
Prime and familiar U.S. gateway cities located along coasts are top considerations.
Aside from central business districts in Washington, D.C., New York City, and San Francisco, properties in Southern California and Miami have drawn the attention of Latin American investors.
The overseas investors are led by Asian sovereign funds led by China and Singapore. New investments from Israel, was noted and so are the interest from the conservative Islamic funds from the Middle East.
This trend was also affirmed by a recent report by the Move Channel.com and Global Edge showing searches for United States properties and narrowly edging France and Spain.
Global Property Guide (GPG) Research has shown the expanding rental markets potential in the U.S., with their moderate rental yields that are promising.
"Property in the US is now relatively inexpensive, from an international perspective. In addition, the US is a country with a growing population, due to its tradition of accepting a large number of immigrants. Low yields + low pricing in comparative terms + a growing population look an attractive combination," according to Global Property Guide.
Potential property investments aside from rental apartments and condominiums include rentals and acquisitions of warehouses taking the cue from the electronic shopping boom.
Global trade will power export activity around the U.S. primary seaboard ports, where traditional big-box warehouse distribution assets rebound after experiencing uncomfortably high vacancies.
East Coast cities can position themselves to capture Pacific container-ship traffic slated to come through a widened Panama Canal in 2014.
Some winners will turn into new industrial hubs, but first need to dredge harbor channels to handle deep-hulled vessels. Miami, Charleston, Savannah, and Norfolk look like prime contenders, and New York/New Jersey will not be left out. Houston should pick up business along the Gulf Coast.