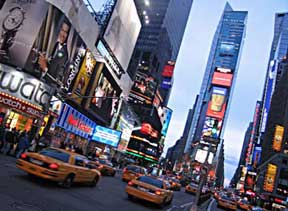 The number of New York City foreclosures has continued its downward trend in August 2011, recording a third consecutive monthly decline, a study by PropertyShark has found. There were only 69 residential properties scheduled for auction for the first time in August 2011, down 7% from July 2011 and a whopping 70% from the same month last year.
Among the five boroughs, Staten Island and Queens registered the biggest Y-o-Y improvement with, respectively, only 5 (-87%) and 23 (-83%) newly scheduled auctions. Manhattan was the only borough that did not record a Y-o-Y negative growth, and was up 60% over July 2011. Despite this, Manhattan is one of the healthiest real estate markets in the country, with only 1 in 46,405 homes scheduled for auction in the past month.
The most expensive home to hit the auction was a 5,000 square foot single-family home in Jackson Heights, Queens, with a lien amount of $821,000. The property was purchased in 2006 for $995,000.
It is too early to say that foreclosures in the City have bottomed out. The number has been kept artificially low by the decision of some of the nation's biggest banks to suspend foreclosure proceedings for an undetermined time in order to review and correct potential errors of their filing processes.
In June, the NY Times published an article claiming that a huge backlog in foreclosures had been formed in New York State and that it would take lenders 62 years at their current pace to repossess the 213,000 houses which were then in severe default or foreclosure.  A separate study made by PropertyShark showed that, indeed, the foreclosure process length in New York City has doubled over the past three years.