The 3rd Quarter Ma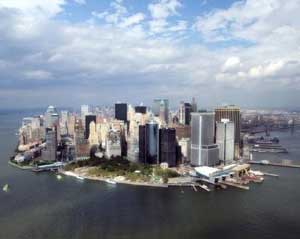 nhattan Market Report was just released by chief economist, Greg Heym.  
This publication is considered the definitive resource for current residential real estate market conditions in the city. 
Highlights of this quarter's report include:

- Manhattan apartment sales rose 12% compared to a year ago to 2,790 units, the highest quarterly total since the collapse of Lehman Brothers.

- The median apartment price rose 2% from a year ago to $ 865,525.
- The average price for condominiums (preferred among foreign buyers and investors) remained unchanged, however, downtown units increased in price between 7-13%!
- Available inventory is at a 7 year low.
- Permits for new ultra-luxury developments are on the rise (after 3 years of little new development). "Off-Plan" sales are thriving once again.
All-cash buyers from Asia and Europe continue to dominate the condominium marketplace, accounting for over 50% of all new condo sales. Condo prices are expected to continue the steady upward momentum if inventory remains low.
In addition, the possible expiration of Bush-Era tax cuts may affect the condo investor market.  If capital gains taxes increase in 2013, we may see many investor-owned units hit the market the 4th Quarter, which would ease the low inventory situation.

(Editor's note: The author can be contacted for a copy of the report)