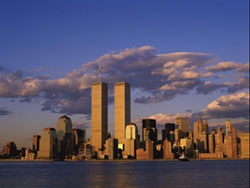 For the 3rd quarter in a row, apartment and townhouse sales prices have made modest gains in Manhattan.  Prices in most areas are nearly back to pre-recession levels buoyed by increased interest in the very high-end market (properties priced over $6 million) as well as a new influx of foreign buyers and investors.

The average price for an apartment in New York City is now $ 1,437,302 with a median price of $ 850,000.   A 17% gain in 3 bedroom or larger units helped push both co-op and condominium average sales prices higher.  These buyers/investors are less dependent on mortgage financing, which remains tight.   Many foreign purchasers are choosing to pay all-cash or have financing pre-arranged in their home countries through a bank/lender with world-wide exposure.

Condominiums comprise less than 25% of the available inventory in the city and are preferred by most foreign buyers and investors.  They are much easier to purchase and have fewer restrictions regarding financing and leasing after purchase.   Condo sales prices showed the highest average gains as inventory dwindled in most areas of the city.  The average condo price rose 2% during the 3rd quarter to $ 1,756,744.

The Upper West Side and Downtown neighborhoods are still the most expensive places to purchase an apartment due to perpetual high demand and low inventory.  Midtown and the Upper East Side usually have greater inventory and asking prices are somewhat lower per square foot.  

The average time a property is on the market in the city fell to 111 days and most sellers received 95.8% of their final asking price.   Current inventory is low in many areas of the city (especially for condominiums and newer properties) and prices are expected to continue upward momentum as demand remains steady for these properties.

The rental market remains extremely strong.  Many would-be buyers (especially of smaller studio and one bedroom units) find that they no longer qualify for mortgage financing due to stricter guidelines and are renting until lenders ease their requirements.  Owners who wish to rent their properties have very little problem in retaining a well-qualified tenant at a much higher rental rate than in the past.