House prices up 5.22% during the year to Q1 2020
Lithuania's housing market has been strengthening, with the five major cities' apartment price index (covering Vilnius, Kaunas, Klaipėda, Šiauliai and Panevėžys) rising by 5.22% y-o-y in Q1 2020 (inflation-adjusted) – an improvement from a y-o-y rise of 2.28% in the same period last year. Quarter-on-quarter, house prices increased 0.91% in Q1 2020.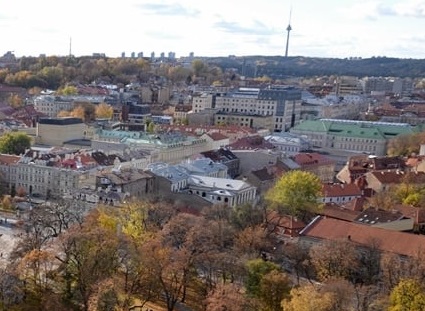 Demand remains strong, amidst weakening supply
In 2019, the overall number of transactions for houses and apartments in Lithuania rose by 9% from a year earlier, according to the Ober Haus. In Vilnius, apartment sales increased 8% while house sales rose by almost 15% last year. In terms of value, residential transactions in Vilnius reached €1.1 billion in 2019, up 15% from a year earlier.
Yet residential construction activity is mixed. In Q1 2020, dwelling permits surged by 62.4% y-o-y to 3,648 units while dwelling completions fell by 2.2% to 3,462 units, according to Statistics Lithuania.
Rents, rental yields: rental yields are good at 5.39%Vilnius apartment costs are very low at around €2,163 per sq. m.
Lithuania: typical city centre apartment buying price, monthly rent (120 sq. m)
Buying price
Rate per month
Yield
Vilnius
€ 259,560
€ 1,166
5.39%
Recent news. Lithuania's economy grew by a modest 2.4% in Q1 2020 from a year earlier, a sharp slowdown from expansions of 3.8% in the previous quarter and 4.2% a year ago, according to Statistics Lithuania. In a quarterly basis, the economy actually shrank 0.3% in Q1 2020, in contrast to a growth of 1.1% in the previous quarter and the first contractions since Q3 2010. The European Commission recently projects that the Lithuanian economy will contract sharply by 7.9% this year, following a growth of 3.9% last year, mainly due to the fallout from the coronavirus outbreak.