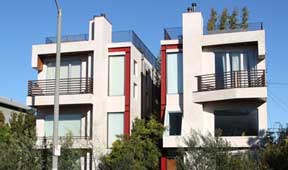 As fans are looking forward to Lindsay Lohan's guest hosting on Saturday Night Live on 3 March, the controversial Hollywood celebrity has been trying to sell or sub-lease her property in Venice, California.
Although Lindsay Lohan has just moved in to this loft home in January 2011, a fan stalked the celebrity and was found by the local courts guilty of trespassing early this year.
Since the incident, Miss Lohan has vacated her Venice home and was reportedly in search of a new place in New York City.
The 25-year-old actress confirmed in her twitter account that the property is indeed up for auction.
"419 Venice way is on the market!! Anyone looking in Venice should see it ASAP because offers are coming in :)," Lindsay Lohan conveyed in her twitter account@lindsaylohan.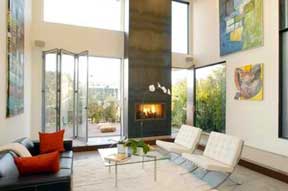 The 3, 100- square metre property is just blocks away from the beach and public documents showed that it was purchased for $2.25 million in 2008.
Reports said Lindsay Lohan could just be leasing the place for $7,100 a month, but the contract has yet to expire.
The contemporary home with 4 bedrooms and 3.4 bathrooms had been lavishly designed with Carrera marble and mahogany finish.
Aside from a south-facing patio, the bonus is an exclusive roof deck view of the city and the Palos Verdes landscape.
Lindsay Lohan, who tasted of Hollywood stardom as a child actress and recently a Playboy Magazine poseur, is expecting to see an end to her 5-year legal troubles and drunk-driving probation on 29 March.