House prices were up 0.83% y-o-y in Q1 2020
Latvia's housing market continues to stabilize with the average apartment prices in Riga rising slightly by 0.83% during the year to Q1 2020, following y-o-y rises of 0.49% in Q4 2019 and 0.46% in Q3 and annual declines of 0.13% in Q2 and 0.46% in Q1. Quarter-on-quarter, house prices in the capital city fell slightly by 0.69% during the latest quarter.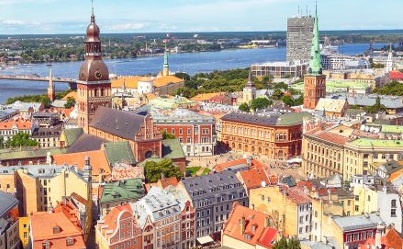 Supply is now falling
In recent months, the supply of apartments fell below last year's level, according to Arco Real Estate. In Riga, apartment supply was down 20% in April from the previous month and by 23% compared to a year earlier. Likewise, the supply of apartments in the largest housing districts also fell by 17% y-o-y in April 2020.
Rents, rental yields: moderate rental yields of 4.1%
Riga apartment costs are around €2,789 per sq. m.
Latvia: typical city centre apartment buying price, monthly rent (120 sq. m)
Buying price
Rate per month
Yield
Riga
€ 334,680
€ 1,132
4.06%
Recent news: In Q1 2020, Latvia's economy contracted by 1.5% from a year earlier, in contrast to annual expansions of 1% in Q4 2019, 2.9% in Q3, 2% in Q2 and 3.1% in Q1, according to the Central Statistical Bureau of Latvia. The Ministry of Economics expects the economy to shrink by as much as 8% this year, mainly due to the COVID-19 pandemic. This is a sharp turnaround from growth of 2.1% in 2019 and 4.6% in 2018.