House prices were down 0.97% during 2020
Latvia's housing market is now weakening with the average apartment prices in Riga falling by 0.97% during 2020, following y-o-y rises of 0.49% in 2019, 1.33% in 2018, 6.5% in 2017 and 5.34% in 2016. Quarter-on-quarter, house prices in the capital city increased slightly by 0.6% during the latest quarter.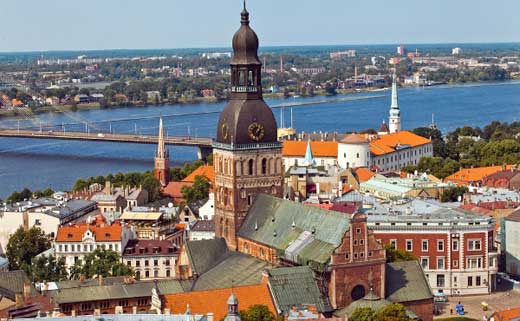 Supply is now falling
In Riga, apartment supply was down 10% in December 2020 from a year earlier, according to Arco Real Estate. Over the same period, the supply of apartments also decreased in all major housing districts in Riga, with Mežciems registering the biggest decline of 28%.
Rents, rental yields: moderate rental yields of 4.1%
Riga apartment costs are around €2,789 per sq. m.
Latvia: typical city centre apartment buying price, monthly rent (120 sq. m)
Buying price
Rate per month
Yield
Riga
€ 334,680
€ 1,132
4.06%
Recent news: Latvia's economy contracted by 3.5% during 2020, following expansions of 2.2% in 2019, 4.3% in 2018, and 3.8% in 2017, according to the Central Statistical Bureau of Latvia. With tough pandemic-related curbs still hampering economic activity, the economy is expected to contract further in Q1 2021. But economic growth might exceed 3% during 2021, according to Ministry of Economics projections. This is in line with the European Commission's latest forecast of 3.1% growth for Latvia this year.