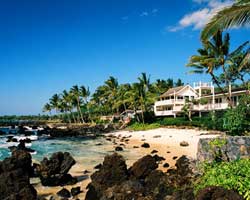 Home buyers in the United States and Australia have shown their priorities these days amidst the environment of low interest rates.
In Australia, people are taking advantage of the recent cuts in interest rates by increasing their current mortgage payments, according to a survey conducted by Loan Market.
Although it is sad to note it is not to acquire a new home, but the buying pattern leads toward a more appropriate trend, which is to pay first what you owe.
The survey by Loan Market in Australia says 57% of the 856 respondents would rather increase mortgage payments, 20% will increase their savings, and some 2% will take on a new home loan.
Loan Market's Paul Smith told Property Observer.com that this was primarily due to the rates made by the banks, which is actually not a full passed on rate reduction of 50 basis points initiated by the Reserve Bank of Australia.
In some parts of the U.S., the very low mortgage rates had opened an opportunity to buy vacation homes and are actually second homes.
New vacation homes
According to the 2011 survey from trade group, National Association of Realtors (NAR), sales of vacation homes went up 7% to 502,000 in 2011 compared to the 56% decline recorded during the period of 2006 and 2010.
NAR pointed out that median prices of homes in this category have remained soft and declined some 19% in 2011 to $121,300.
NAR said that the price forecast on vacation homes in the U.S. differ according to their locations.
Realtors, according to a report of the Wall Street Journal, see such dichotomies within markets with sales in more desirable locations going up.
Nicholas J. Planamento, president of the Hamptons and North Fork Realtors Association told the WSJ that vacation homes located near the ocean acquire multiple offers within the day, while those farther to the north are left languishing in the market for months.
Some American consumers are recognising that the trend of very low interest may not be there forever, and this creates a sense of urgency among them, notes broker network group president Pam O'Connor from Leading Real Estate Companies of the World in a report by WSJ.