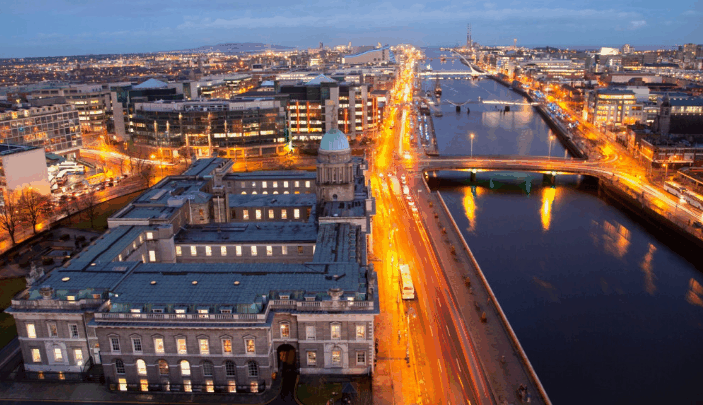 Eligible first-time home buyers in Ireland will be able to obtain home loans at a discounted interest rate of 2.25% from the government.
The government's Rebuilding Ireland Home Loan Scheme will offer mortgages of up to €288,000 (US$357,759) at fixed rates lower than what most banks offer. First time home buyers can save up to €10,000 (US$12421) over the lifetime of a mortgage. Most banks in Ireland offer mortgages at an interest rate of 3% or more.
An eligible borrower can buy a new or an existing house with the government-sponsored loan, subject to all the underwriting norms that conventional lenders follow.
The borrower's annual gross income should not exceed €50,000 (US$62,108), or in the case of a joint application €75,000 (US$93,162).
In the Greater Dublin Area, Cork and Galway, the maximum market value should not exceed €320,000 (US$397,491). In the rest of the country, the cap is €250,000 (US$310,635).
Applicants who have been turned down by at least two conventional lenders will be given preference.
Ireland Housing Minister Eoghan Murphy said that the scheme aims at offering buyers "absolute certainty of their repayments over the lifetime of the loan".
"What this means essentially is that a person or couple can purchase a home, while ensuring that they can still keep their monthly repayments to one-third of their net disposable income – with no risk of their mortgage rate rising and so no threat to their ability to afford repayments, giving them certainty and security," he said.
The government is also launching an affordable housing scheme. Under the project, homes will be built on the state land and sold to low income families at a subsidized rate. The government will hold equity in the house in exchange of selling the property below its market value. The equity share can be paid off, interest free, by the purchaser at a later date. Or if the owner wants to sell early, the government can claim that portion back at the time of sale.
Murphy said that there were four "major ready-to-go sites in Dublin being advanced through procurement with construction likely to start before year-end".