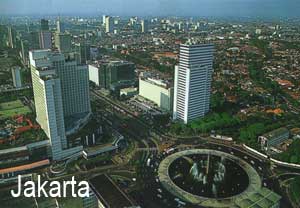 Luxury residential markets in the cities of Jakarta and Bali, Indonesia had been touted as growth markets in 2012, Knight Frank's Prime International Residential Index (PIRI) indicated.
Indonesia's GDP growth that corresponded with the income of the middle class contributed to the 38% growth in the luxury residential market in Jakarta. Bali, a favourite tourist destination, also saw a 20% growth.
This positive spike in the residential luxury market in Indonesia could sustained if non-residents and foreigners could be given the chance to own property in the country, Knight Frank's report said.
The luxury property market of Thailand also saw positive growth of 9.4% in Bangkok in spite the floods that denuded the city for months last year.
Thailand's city of Phuket, on the other hand, was up 4.7% as projects meet the demands and show promising returns for property investments.
Property analysts are surprised at the moderate pace that prices have taken in spite the very high demand. The predominantly Muslim populace and their religious beliefs had kept prices at moderate pace in spite the big demand in the cities of Jakarta.
In the third quarter of 2012, Bank Indonesia's residential property survey has noted a quarterly increase of 1.04% and 4.25% year-on-year growth in prices.
The pressure on property prices was seen on the rising prices of building materials, which could still be evident in the next quarter.
The highest price increase has been recorded for small building type with a 1.13% q-o-q growth, which could be attributable to the demand for their so-called kosts or home rental units made within their residential premises.
Kosts, which could be a room or a bed space available with a daily, monthly, yearly rate, is quite popular to workers drawn to employment in cities from provinces. Consequently, the region Denpansar recorded the highest growth in home prices at 4.31% out of the 12 regions in Indonesia.