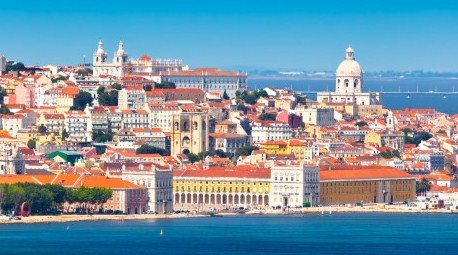 Attracted by the natural beauty of the coastline, luxury living and the opportunity to obtain a residency permit, an increasing number of wealthy buyers are purchasing beachside homes in Portugal, particularly near its capital Lisbon.
Housing markets in beachside cities are fast rebounding from the crash that caused property prices to plummet during the global financial crisis in 2007-08.
A large number of residents in Lisbon are renovating their properties, encouraged by government grants. This has led to a massive tourism boom. Foreign nationals are snapping up retirement homes and vacation properties, causing real estate prices to rise steeply.
While foreign demand has always been present in Portugal, it has increased since the financial crisis.
"When we started to see an increase in demand (after the financial crisis), it began with foreigners. This latest demographic wave of international investors very much wants to live in Lisbon. The French were the ones who originally used to get on the plane to spend weekends in Lisbon but now demand is becoming more and more diversified and the profile is shifting," said Ricardo Sousa, CEO of real estate agents Century 21 Portugal, quoted in Forbes magazine.
He added, "investors with half a million euros or above are looking at the city centre and its historical heart, as well as the Expo area, which is very popular with Asian investors and there is a lot of land. It's Lisbon's quality of life, modern infrastructure, climate, easy access to the city centre that appeals, and it's very safe."
Real estate agencies estimate that 25% of the property transactions involve foreigners.
The Chiado, Principe Real, Baixa, Santos, Alfama and Bairro Alto districts are popular destinations among French buyers. An increasing number of buyers from Brazil, Turkey, Britain and South Africa are also snapping up properties in Lisbon.
Most foreign buyers are purchasing luxury properties, contributing to a boom and pricing local middle class families out of the housing markets.
The country's year-round climate, the world's best destinations for golf, and surfing, vast empty beaches and secure living are some of the major attractions for foreign nationals in Portugal.
Portugal also offers residency permits in exchange of investment in property markets under its Global Visa Program.