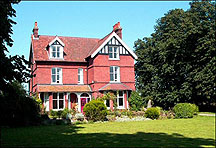 If you're thinking about investing in a rental property, now may be the perfect time. House prices are at their lowest level for several years, this coupled with competitive interest rates have sparked a surge in real-estate investors.  
Despite the high demand for rental property, there are still many factors which will influence whether certain real-estate will make a wise investment. From single bed apartments to large family homes, see our guide to on how to invest in profitable rental real-estate.
Choosing the right location
The key to successfully renting property is location. Unfortunately, many developers quickly invest in real-estate without considering what market their property will appeal too. Homes that yield the best return are located in well-populated areas. You may have discovered a huge farm house with beautiful views, but, unless it is in an area that people need to live, you will struggle to find any tenants.
Financial advice
In tandem with choosing the right location, seek out professional financial advice. You will need to realistically look at your finances to understand what you can and cannot afford. If you require a loan then speak to multiple lenders as interest rates will vary. If you have a sizable deposit or can raise finance by selling a property you should have few problems obtaining a mortgage.
Your tenant's needs
Understanding your tenants needs is vital when investing in real-estate. If your tenant is a city worker then look for properties within easy access to transport links. Families will seek out areas with local schools and parks. In areas where schools have achieved high ratings of excellence, rental prices have also increased. Single-family homes tend to be more appealing to longer-term renters such as families or couples. As a landlord, these often make the ideal tenant as they are more likely to be financially stable and pay their rent on time and regularly.
If your property is based near a university then it is fair to say students will make up your main pool of potential tenants. It is worth considering with students they are often only interested in short leases and will leave the property vacant through holiday periods.
Research rental rates
What you think your rental investment is worth and what your rental investment will actually rent for are two different things. Research what similar properties in that area are letting for. Take the time to contact these properties and understand what is included in the rental price. Ask how long the properties have been unoccupied for, as this will give you a true understanding of market expectations.
Future developments
Contact your local borough councils to find out if there are any new developments planned. Restaurants, malls and business parks are all good developments to watch out for. Areas that are up and coming will quickly see a high demand for rental properties.
Property taxes
Unfortunately taxes are a legal requirements and anyone looking to doge them can expect to pay a hefty fine or even face jail time. Speak to a property accountant if you need guidance on what tax you are eligible to pay.

Necessary upgrades
No one wants to live in a home that is falling apart. Inspect the property you are interested in to estimate all costs for any necessary upgrades and repairs. We strongly advice you hire a surveyor to determine if the property is in sound condition. You should factor any costs you initially invest in upgrades and repairs when planning future rental prices.

Conclusion

If you're looking to start or grow your buy to let portfolio hopefully these tips will help make it a profitable one! Just remember do your research and take your time. Good luck!

Next time you sell a property, why not use My Online Estate Agent. My Online Estate Agent is a low cost online estate agent. You pay a small upfront fee and then nothing on completion.