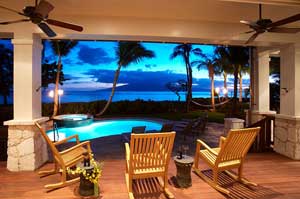 A recent report by the National Association of Realtors has shown that sales of vacation homes were up 10.1% in 2012, for a total of 11% of all of the home sales in the country. With this, the median value of vacation homes has risen 24% and now sit at $150,000.
That has left many people wondering if now is the time to invest in vacation homes while the prices start to rise from the ashes that were left in the recession of 2008. With things looking up for the present as well as the future, the simple answer is yes.
Investors have been waiting for the time to finally strike while the iron is hot, and it certainly is right now. With many other purchasers expected to get in on the hot market, you will want to beat them to the punch before prices start to get out of your range and maximize their potential again.
Even with the surge, the prices right now on vacation homes are still considered a steal since they are still below the highs of 2005, despite seeing a steady rise. This is vital information.
For instance, if you are able to purchase a vacation home and hold on to that property until prices reach their 2005 levels again someday, then it will be an enormous profit and one of the most fruitful investments you can make right now. Back in 2005, the median vacation home price was over $204,000. Now in 2013, the average is just over $130,000.
Investors look to diversify their money, and although vacation homes may not be on the front of their minds, it certainly should be with the recent report.
Now, more than ever, is the time to buy. Stability has finally been brought to the market, and will only go up from here. It's not as risky as it once was. If there were to be a fall back down to the record low prices, then you still will not have lost a massive amount on your investment.
However, if they do climb back to an all-time high, then your investment will have paid out tens of thousands of dollars, so the reward is finally outweighing the risk for purchasing vacation homes. The economy is starting to get back into a bit of an upswing, and with property becoming valuable again, this is the time to purchase.
The demand will be higher for vacation homes once the market fully recovers, especially compared to non-vacation property. So when it does rebound, the inventory will be low enough to the point where you can set your price at a level that is going to be extremely beneficial for you and your portfolio.
Now that you have an idea on what the market looks like and how hot it's becoming, you're probably wondering what the next step is in investing in vacation homes.
You will want to browse around the web to find which properties are available, but which cities do you want to look out for? The best places to look for these properties would be Hilton Head and Myrtle Beach in South Carolina, Key West in Florida and Honolulu in Hawaii just to name a few. Good luck, and happy investing!