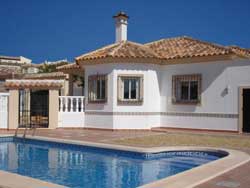 Property sales made by foreign residents in Spain experienced an increase of 24.7% in the third quarter of 2011 compared to the same period last year, according to statistics from The Ministry of Public Transactions.
This figure takes into account all foreigners who live and reside in Spain while further statistics show that the provinces with the greater number of purchases by foreign residents were Alicante (2097), Malaga (951), Barcelona (607), Balearics (516) and Santa Cruz de Tenerife (476).
With this in mind, Spain looks set to continue this trend according to experts with a final rush of property buyers seeking out Spanish real estate before 2011 comes to a close with experts suggesting that tax breaks and low interest rates on savings accounts will be the main factors encouraging buyers to hunt down bargains.
"The increase in property sales to foreigners in the last quarter of 2011 shows that many buyers have been discerning enough to strike while the iron is hot and purchase properties that are well priced and in excellent locations, notes Mr. Marc Pritchard Sales and Marketing Director of Taylor Wimpey España.
The Holiday Lettings' Insight Report for 2011 identified that there was a 3% increase in the number of enquires about buying Spanish property between January and October this year compared to the same period in 2010. The report also discovered that people looking for holiday let opportunities in Spain was the second most-enquired about destination among buy-to-let investors, after the UK, between January and October 2011.
"Indeed, it is looking likely that prices in Spain will begin to increase by the end of 2011 with places like Tenerife and Malaga seeing property values improve signaling good news for the Spanish real estate market next year," Mr. Pritchard says.