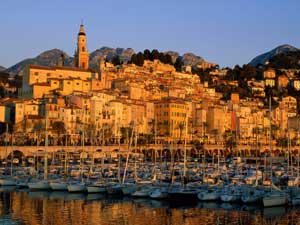 According to data from market leading international money transfer comparison site MyCurrencyTransfer.com, France remains the most popular foreign destination for British buyers. It accounted for over 35% of overseas property currency enquires in November. The country is seen as a safe bet, with many taking advantage of the weakening Euro and best euro exchange rates in a long time. Today, the team at MyCurrencyTransfer.com looks at an overview of where we stand across the continent:
Spain
Same again in sunny Spain. Residential property prices in Spain have continued to drop in value in the second quarter of the year. According to Knight Frank's Global Price Index, the cost of purchasing a Spanish second home fell by 2 and a half percent between the first and second quarters. They have also declined 8.3% on an annual basis. Spain came out as the fourth worst performing house market, ahead of Ireland, Hungary and Greece. Interestingly, the Spanish government have just revealed plans to offer residency visas for third country nations. The catch is they need to invest more than 160,000 EUR.
Cyprus
October saw another poor performance in sales, with a mere 454 contracts put forward to the Land Registries. This represents a fall of 20 % year on year. Compared to a year ago, 565 contracts were deposited. However, good news on October 26th saw the Cypriot parliament push through an amendment to the country's tax amnesty, extending the holiday by fourteen months. This is commonly regarded as a positive step and should increase property purchases across Cyprus.
France
Tax increases on French homes haven't seemed to affect the market. Resale property prices in France are doing very well and still ranked number one destination for prospective British second home buyers, according to MyCurrencyTransfer.com data. A French Property Market report showed that house prices in France remain 3.8% higher on average in comparison to 12 months ago. Property in France is perceived as a stable, safe bet and buyers are taking advantage of a weakening euro.
Italy
Residential property prices in Italy have tanked by approximately 30% since the second quarter of 2008. However, a recent survey by GFK showed that 61 % of Italians are ''convinced'' their investments will show a positive result in the next 12 months. On the higher end of the property spectrum, there seems to be a growing demand for luxury property. According to Propertywire the €3 million plus section of the Italian property market is doing well and sales volumes are healthy.