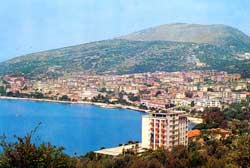 According to the budget bill passed by the Albanian parliament recently, Albania is predicted to see its budget deficit drop to 3% of GDP next year with economic growth reaching highs of around 4.3% despite the debt crisis and economic turmoil raging through the globe.
To coincide with this positive news, Albania's House Price Index rose 10.3% year on year in the third quarter of 2011, according to data from Albania's Central Bank while the Rental Price Index recorded a slight increase of 1.1% on the year in Q3 2011.
"With growth in the Balkan region predicted to be around four times higher than the 0.5% growth the EU is expected to post next year, those wishing to invest in property will be making a sensible choice if they look in Albania's direction. Indeed, demand for property in Albania this year has been on the up and in light of 2012 predictions will no doubt continue as property hunters search for alternative options," Mr. Ravin Maharajah, partner of Lalzit Bay Resort & Spa, a five star luxury residential development located on Albania's Adriatic coastline comments.
Mr Maharajah further explains: "If the international market is starting to wake up to Albania's potential as a beach holiday destination which has generated excellent demand during the pre-sales stages of Lalzit Bay Resort & Spa and in turn, we are expecting remaining villas and apartments in blocks C and D to continue to sell well within the next few months."
With this in mind, the team at the 5* Lalzit Bay Resort & Spa are pleased to finally announce the construction of the resort which will commence on the 4th January 2012 with delivery firmly on schedule for 2013.