The children of Europe's two billionaires have taken a fancy over properties that are simply majestic and immensely priced.
The daughters of two prominent European billionaires have recently purchased properties in the United States, if put together could amount to $173 million.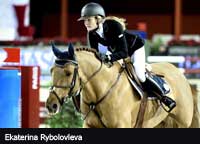 The 22-year-old, Russian heiress Ekaterina Rybolovleva has recently been proclaimed the new owner of the $88-million apartment in New York City with the transaction finalised early this week.
Reports confirmed that the daughter of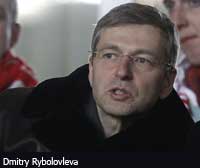 billionaire Dmitry Rybolovleva will live in the 627-square metre penthouse, every time she is in the city.
The penthouse overlooking Central Park and the Manhattan landscape is said to have 10 rooms, a 195-square metre terrace, an art gallery, a unique, oval bedroom, a library and a chef's kitchen.
The Rybolovlevas acquired the NY penthouse from business executive Sandy Weill, who earlier claimed that part of the proceeds, would go to charity.
Miss Rybolovleva is not the only one to reside in such a lavishly styled property. Early this year, the 23-year-old daughter of British Formula One executive Bernie Ecclestone bought a mansion in Los Angeles, California.
Petra's LA Manor
Petra Ecclestone bought the Spelling Mansion for $85 million and had been featured in W Magazine for the refurbishments she has done to the place. Thanks to 500 workers, according to the Daily Mail.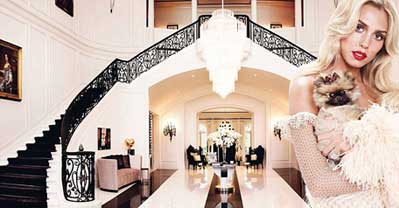 Originally priced at $150 million, the former home of the late Hollywood producer Aaron Spelling has 14 bedrooms and has a garage big enough for 100 cars.

Petra, who is a budding fashion designer, made it a point to include a two-levelled walk-in wardrobe, a massage room, and three hair salons. For entertainment, Petra's manor has its own swimming pool, bowling alley, cinema, and her own nightclub within reach.
Source: The Daily Mail UK