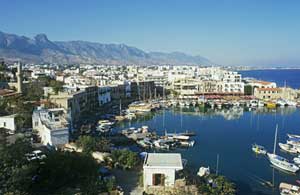 The Cyprus real estate industry further sinks as reports citing an assessment by global investments fund managers at PIMCO Strategic Global Government Fund, Inc. has downgraded the value of properties by more than 60%.
Reports from the Cyprus Broadcasting Service quoting government sources said that PIMCO insisted on a worst case devaluation of Cyprus properties by 65% because of the current state of the financial and real estate industries, according to Cyprus Property News.
With this estimated devaluation of property values, Cyprus Property News assumes that some €10.1 billion in recapitalisation should be infused to the country's banking system.
PIMCO Strategic Global Government Fund is a management investment firm known for its strategic investments in mortgage and asset-backed securities including mortgage pass-through securities and collateralized mortgage obligations.
This worsens Cyprus's tarnished reputation in its issuance of title deeds along with its structural weaknesses in its mortgage lending that started to erode the banking system in 2008.
In the first quarter of 2012, Global Property Guide Research, said that Cyprus recorded a decline in overseas property sales by 21% y-o-y as the economic slowdown in the UK also discouraged buyers (70% of all foreign buyers are British).
Source: Cyprus Property News