House prices up by 1.75% during the year to Q3 2022
Canada's house price growth is now slowing sharply, especially when adjusted for inflation, amidst declining demand. In Q3 2022, real house prices in the country's eleven major cities rose by a meager 1.75% from the same period last year, following y-o-y increases of 7.95% in Q2 2022, 11.01% in Q1 2022, 10.17% in Q4 2021 and 12.34% in Q3 2021. Quarter-on-quarter, house prices actually declined by 3.8% in Q3.
The central bank has taken action repeatedly – raising mortgage downpayment requirements and reducing amortization periods, among others – in an effort to reduce speculative buying and avoid a disastrous housing market crash. This resulted in a sharp slowdown in house price growth in 2018 and 2019. As the impact of these curbs wane, the housing market bounced back starting 2020 despite the pandemic. House prices have been increasing by double-digit figures in the past two years, but slowed sharply in recent months mainly due to rising interest rates.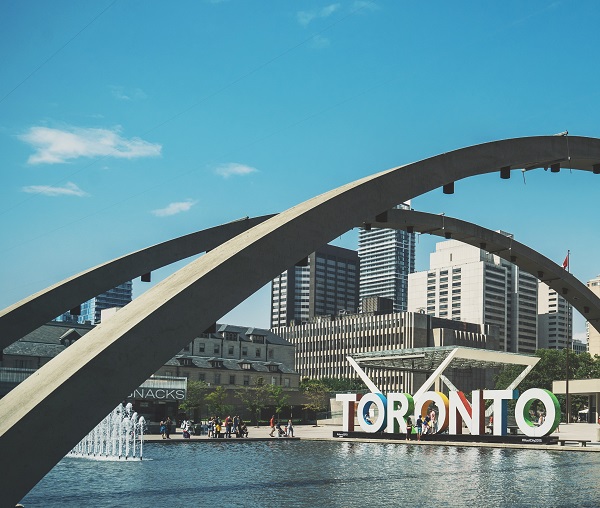 Demand falling; construction activity weakens
In September 2022, the actual number of sales transactions fell by 32.2% from a year earlier, according to the Canadian Real Estate Association (CREA). It was about 12% below the pre-pandemic 10-year average for that month. This is a sharp turnaround from a record 666,995 residential properties sold last year.
CREA projects that 532,545 properties will be sold this year via the Canadian MLS Systems, down by about 20% from a year earlier.
Residential construction is also weakening. Housing starts fell by 4% y-o-y to 194,219 units in the first three quarters of 2022 while completions dropped slightly by 1.9% to 163,252 units over the same period.
Rents, rental yields: moderate yields, around 4% to 6%
Toronto apartment costs are around $9,409 per sq.m.
Canada: typical city centre apartment buying price, monthly rent (120 sq. m)
Buying price
Rate per month
Yield
Montreal
$348,600
$1,564
5.38%
Toronto
$1,129,080
$3,740
3.98%
Recent news: Canada's economy grew by 4.6% during 2021, partially offsetting the 5.6% contraction in 2020, primarily buoyed by a rebound in consumption and business investment, as well as recovering exports amidst the easing of pandemic-related restrictions.
However, the Bank of Canada (BoC) has downgraded its 2022 growth projection for the country several times, now to 3.25%, from its initial forecast of a 4.25% expansion. According to the BoC, higher inflation, which reduces household wealth, and the impact of supply chain disruptions to the manufacturing sector, are now having a toll on economic activity. Likewise, the International Monetary Fund (IMF) also revised its GDP growth forecast for Canada to 3.3% this year, down from its initial estimate of 3.9%.
In December 2022, the BoC raised its key rate by another 50 basis points to 4.25%, its seventh consecutive rate hike this year and now the highest rate in almost 15 years, pushing borrowing costs to its highest level since the Covid-19 pandemic started. The central bank is also continuing its policy of quantitative tightening (QT).