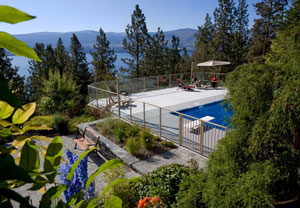 Canada's property sector showed further strength in July with prices and sales across main territories rising beyond expectations.
Unofficial data on Canada's housing market showed that some states reported increases in July.
Vancouver reports a 40.4% jump in sales of existing homes over the Multiple Listing Service from a year ago. Calgary and Toronto reported impressive gains of 17% and 16%, respectively, compared to figures from last year.
"In Vancouver, sales have recovered to their highest level since 2010," says Ms Diana Petramala, Toronto-Dominion Bank economist, in an interview with Globe and Mail.
Canadian residents, according to Ms Petramala had ultimately recovered from the changes introduced by Finance Minister Jim Flaherty with tighter mortgage insurance rules in 2012.
The unexpected spikes in real estate prices and consumer debt levels may encourage Mr. Flaherty and other members of Parliament to consider measure that would cool off the property market.
There is a potential for the Canadian government to dust off and initiate property cooling measure maybe in the offing, according to Bank of Montreal economist Douglas Porter in a research note.
In June, Statistics Canada says in a report its new housing price index rose 0.2% following a pattern of similar gains over the past 15 months.
The report shows that Calgary, for the fifth month, led the advance as prices of new homes moved up 0.5% in June, largely because of higher costs for material, labour and land, the Globe and Mail says.