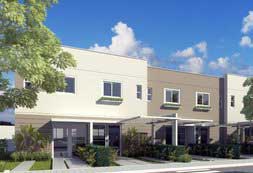 It is an exciting time to invest in Brazil. With 2013 marking the 10th anniversary of Jim O'Neill of Goldman Sachs classifying the country as one of the BRIC nations (along with Russia, India and China), Brazil's progress over the last decade is under scrutiny. Its economy has continued to grow, despite the global economic crisis, and a range of socially progressive policies have achieved notable successes in alleviating poverty. Today, Brazil stands as the 5th largest country and the 7th largest economy by GDP in the world with forecast growth of 3% of more for 2013.
The face of investment in Brazil is changing however, with growing demand for opportunities of a more socially responsible nature. Investors are looking to make a difference in the world as well as to receive financial gains. Indeed, high social impact investment has recently been flagged as a key ethical investment trend to watch in 2012/2013.
The rapidly expanding ethical investment market is about more than just putting your money into the Amazon. Programmes and developments that impact on people's lives are attracting some serious attention.
10 years ago Jim O'Neill of Goldman Sachs classified Brazil one of the BRIC nations
Brazil is now 7th largest economy by GDP in the world, with 3% growth forecast for 2013
The face of investment is changing though with social impact investment key future trend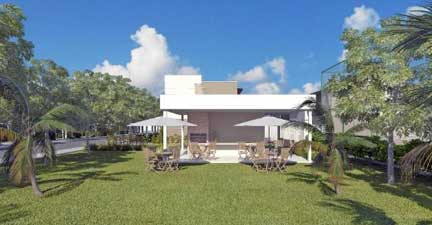 "We are finding that increasingly for our clients investment is about more than just making money. They want to use their funds to do some good in the world - to make a difference," explains Mr. Robert Gavin, Director and Founding Partner of unique worldwide investment company Property Horizons.
Property Horizons claims that its approach is based on thorough research and due diligence are carried out for every project that they offer. Indeed their latest opportunity in Brazil is an excellent example of the new trend for high impact social investment.
"A few years ago, investors were demanding luxury beach-front rental properties in Brazil. These days they are looking for something more socially responsible. Our Bosque Residencial development in north eastern Brazil is attracting a lot of interest at the moment and its strength as one of the BRIC nations, with its low unemployment rate, abundant natural resources and solid banking system offers a safe environment for our clients," Mr. Gavin adds.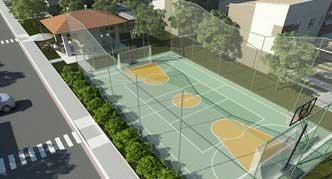 The Bosque Residencial development in São Gonçalo do Amarante offers social housing to some of Brazil's most deprived families. With an emphasis on high-quality properties and new standards of social housing, it is enabling families to move out of slums as part of the government-backed Minha Casa, Minha Vida ('my home, my life') scheme. Bosque Residencial is a secure and luxurious gated community that is being built with a focus on health and wellbeing, with tennis/basketball courts and cycle paths for residents to enjoy. It also upholds environmental commitments, with two trees (one sapling and one mature tree) being planted for every one that is uprooted during construction.
For investors, Bosque Residencial offers a low entry point (investments start from as little as £23,000), assured returns of 20% in just 12 months and the peace of mind of transactions being handled through a UK-based Escrow facility. Similar projects by the same award-winning developer have seen families moving in within days of construction being finished, due to the substantial waiting list. With a current housing deficit of 8 million homes, which is predicted to rise to 12.5 million by 2023, there has never been a better time to invest in Brazil.