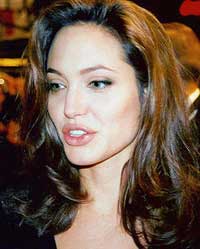 Hollywood actress Angeline Jolie and her partner Brad Pitt have considered the possibility of investing and buying property in Croatia.
Exclusive reports from the Croatian newspaper, the Jutarnji List (www.jutarnji.hr ) have confirmed that Ms Jolie, Mr Pitt, and their children had a side trip to the Brijuni Islands facing the Adriatic seas, which they all quite enjoyed.
"A paradise on earth and an ideal place to play for their children," was how Brad and Angelina described Croatia's island national-park, Jutarnji List reported.
After filming and promoting her first directorial debut of the Balkan war-inspired film "In the Land of Blood and Honey," Miss Jolie has started to learn the language and had been quite taken by the country's natural heritage and scenery.
"I started to learn your language. I fell in love in this region and I will come again," Ms Jolie told Jutarnji List.
Angelina has been urged to buy a piece of property at the Barbariga village located some 20 km northwest of Pula, by friend Croatian actor Rade Serbedzija.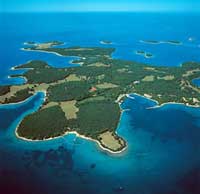 Angelina's partner, Brad, who has a passion for architecture and design, has been offered to invest in businessman Danko Koncar's a luxury waterfront resort project in the Brijuni Islands.
Angelina and Brad had been known for their property investments in the United States, France, and Italy.
Global Property Guide Research indicated that prices of property in Croatia had remained low for the past three years.
Read more on Croatia: http://www.globalpropertyguide.com/Europe/Croatia/Price-History