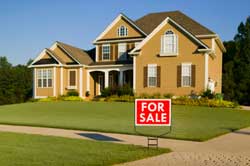 The United States remains the best option for real estate investments this year according to the 2012 annual survey of the members of the Association of Foreign Investors in Real Estate (AFIRE). 
The survey, carried out in Q4 2011 discovered that around 60% of respondents, which together hold around $338 billion of real estate in the USA alone, plan to increase their investment in US real estate in 2012, highlighting that investors still regard the 'land of the free'  as one of the most stable and secure global markets. 
"We are firm believers in the current value that can be achieved by investing in the US property market, we at Property Frontiers carried out our own annual Investor Survey and we were not surprised to discover that there still exists an appetite for investment in the USA with investors choosing it as the location they wanted to invest in after the UK," Ray Withers, chief executive of leading UK property investments agency, Property Frontiers says.
Mr. Withers notes that "in real terms, property prices in the USA today are back to where they were around the turn of the millennium, with prices in some states up to 70% below their 2006 peak and around 50% of current rebuild cost."
With the crash of property prices due to the credit freeze, he adds the U.S. rental market is booming.
"Properties even in good areas can be acquired at huge discounts if you have the right contacts but this window of opportunity will not remain open forever. Increasing investor activity within the foreclosure market is already starting to stabilise prices and in some instances, even rise,"  explains Mr. Withers.